What a year it's been! First, thank you to our growing community for your amazing support as we wrap up 2021. It's been so wonderful to welcome so many new members to the Mendi Fam on our collective journey to thriving naturally. 2021 has been another unprecedented year with unique challenges but it's also been full of amazing opportunities that we hope to build upon in the years to come. Here's a reminder of some of our favorite moments from the past twelve months
Top moments from 2021
What a year it's been! First, thank you to our growing community for your amazing support as we wrap up 2021. It's been so wonderful to welcome so many new members to the Mendi Fam on our collective journey to thriving naturally. 2021 has been another unprecedented year with unique challenges but it's also been full of amazing opportunities that we hope to build upon in the years to come. Here's a reminder of some of our favorite moments from the past twelve months.
SIDELINE HUDDLE SEASON 2
It's hard to believe but way back in January kicked off the year with Sideline Huddle Season 2. This season featured multiple Olympians, Pro Athletes across a diverse set of sports, Mendi Founders, and Sports Scientists. During this season of limited in-person events, Sideline Huddle has been a wonderful way to connect with our community and talk about timely topics like CBD science, equality, tips for staying healthy in a pandemic, all while sharing some fun and laughter along the way. To date we've had 20 amazing guests on 15 episodes of the huddle. Catch up on all the episodes now on Youtube, Spotify, or iTunes.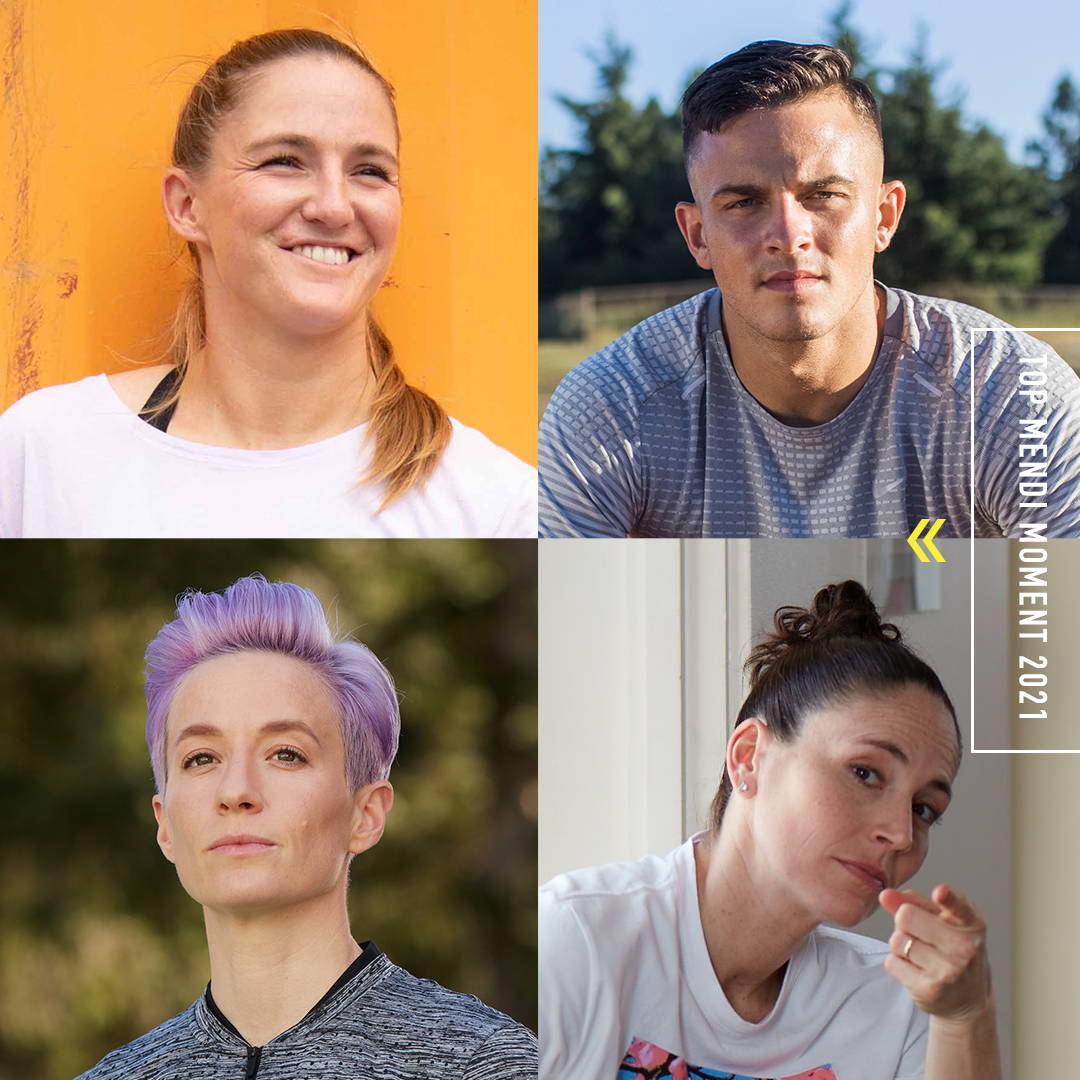 3 MEDALS FOR TEAM MENDI IN TOKYO
So many athletes have turned to CBD in recent years since the International Olympic Committee has lifted its ban on the substance. There were many Olympic hopefuls on the Mendi team this year and we watched in awe and anticipation as four of our athletes took to the world stage in Tokyo and achieved amazing things. Congrats to Sue Bird on her 4x Gold Medal, Haylie McCleney on her Silver Medal with USA Softball, Megan Rapinoe on her Bronze Medal and second Olympic Medal, and 2x Olympian Devon Allen on his fourth place finish and new personal best of 12.99 this season.
LIVE EVENTS ARE BACK
After starting Mendi just before the pandemic began, we were as eager as anyone to finally have a chance to participate in events and activations with our partners this year. It was so refreshing to meet so many of you face-to-face and hear firsthand how you're using Mendi to improve your lives. Thank you to all who came out to Hood 2 Coast, the Portland Marathon, the Cambia Classic, JARS Wake and Skate, Burncycle Pride Rides, and so many other events this year. We can't wait to see you at many more events next year. Check out our Instagram and Community Page to stay up to date.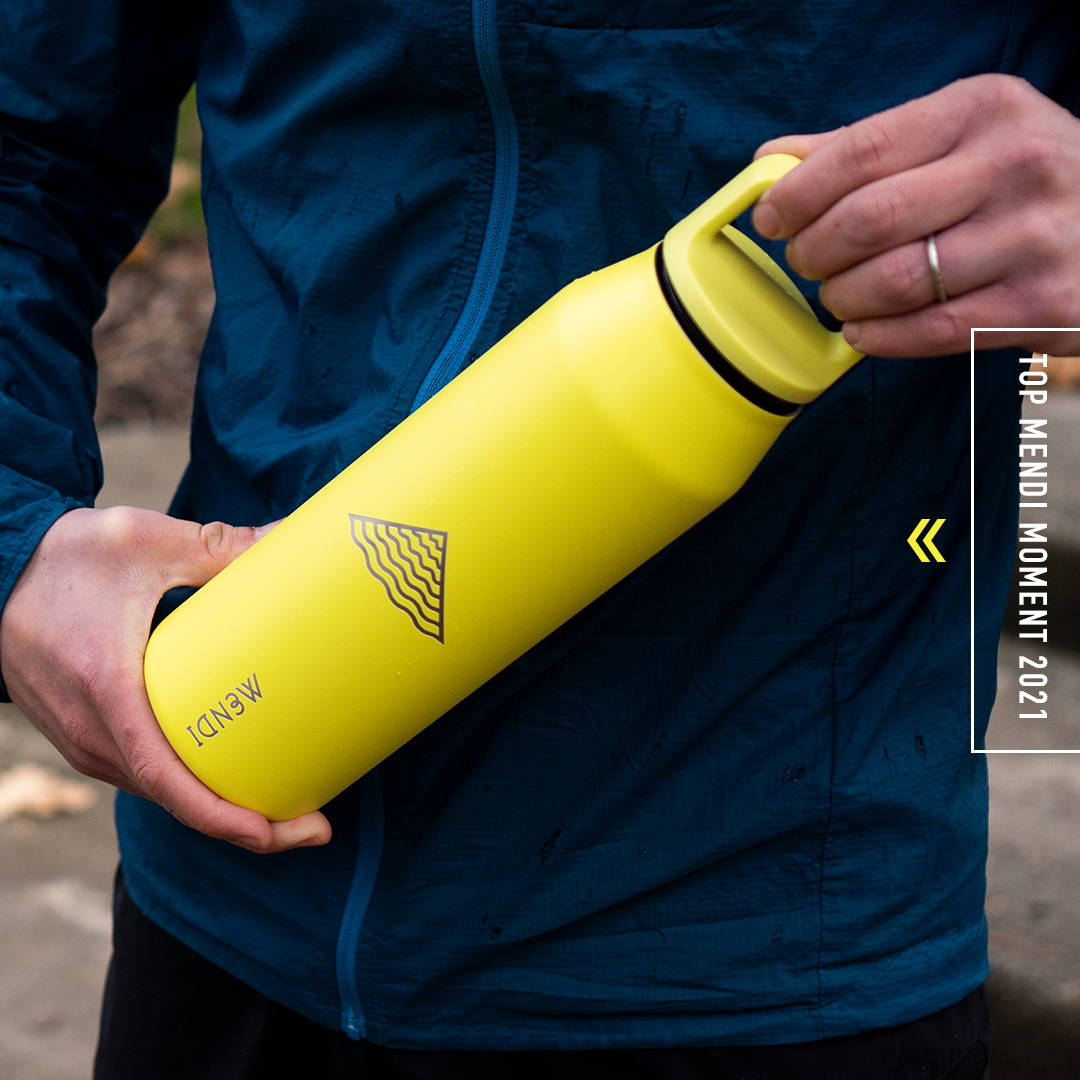 MIIR BOTTLE COLLAB WITH ECOTRUST GIVEBACK
This year we partnered with our friends at MiiR to create a water bottle that meets your hydration needs AND helps us giveback to our local community. This insulated bottle is beautifully designed, built to last, and the right size (32oz) to stay hydrated all day. PLUS, $6 from every purchase went back to Ecotrust as they work to create an equitable, prosperous, climate-smart future for us all.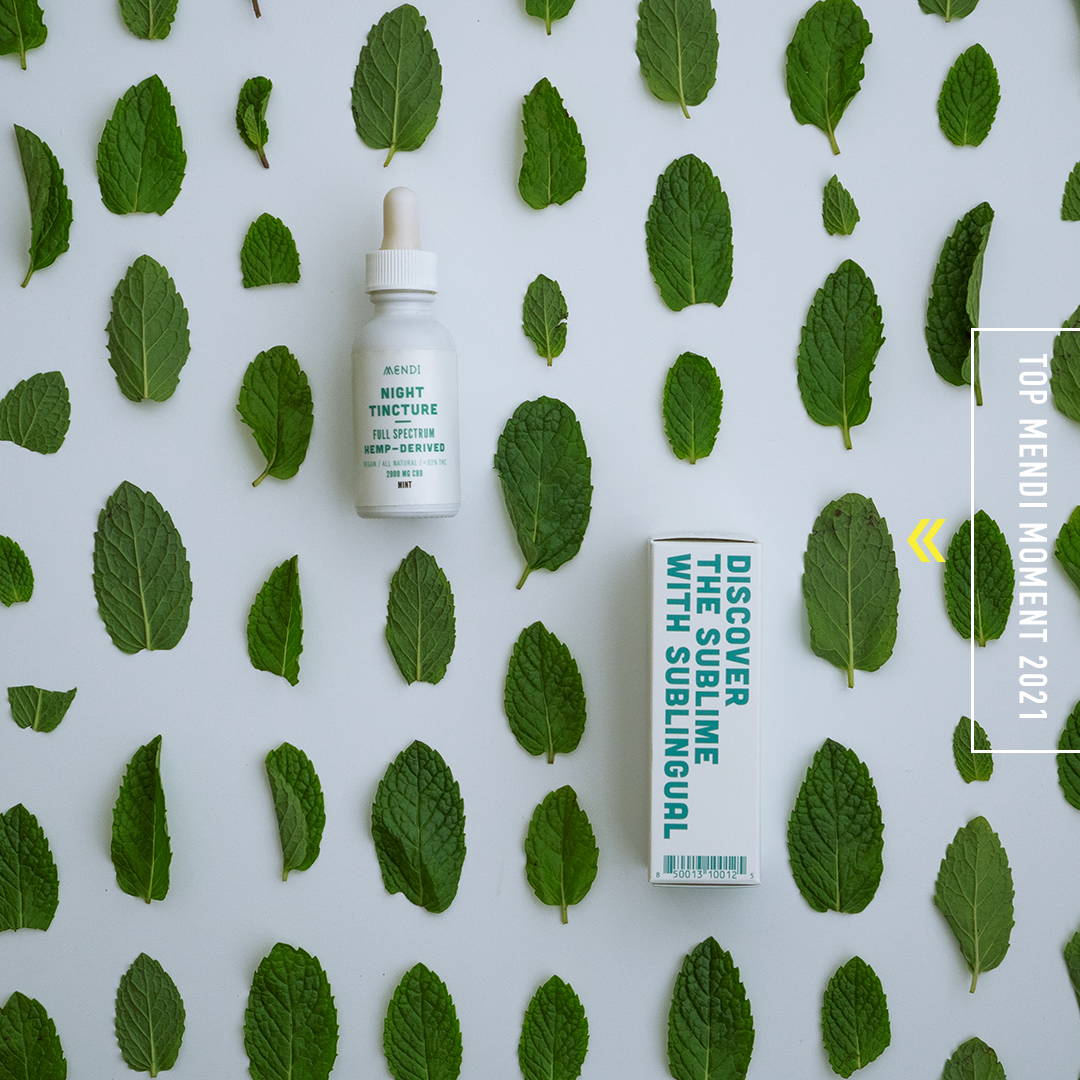 CBD 101
As Mendi's community has grown, we've realized that continued education about CBD is the key to helping more people thrive naturally. This year we doubled down on the science of CBD, education and resource materials, and built a CBD 101 guide for curious customers to use and share with friends and family. All of our products are backed by scientific formulas designed for specific benefits like pain, sleep, stress, energy etc. And you can always find the exact list of ingredients and testing results on our website or when you scan your purchased product's QR code.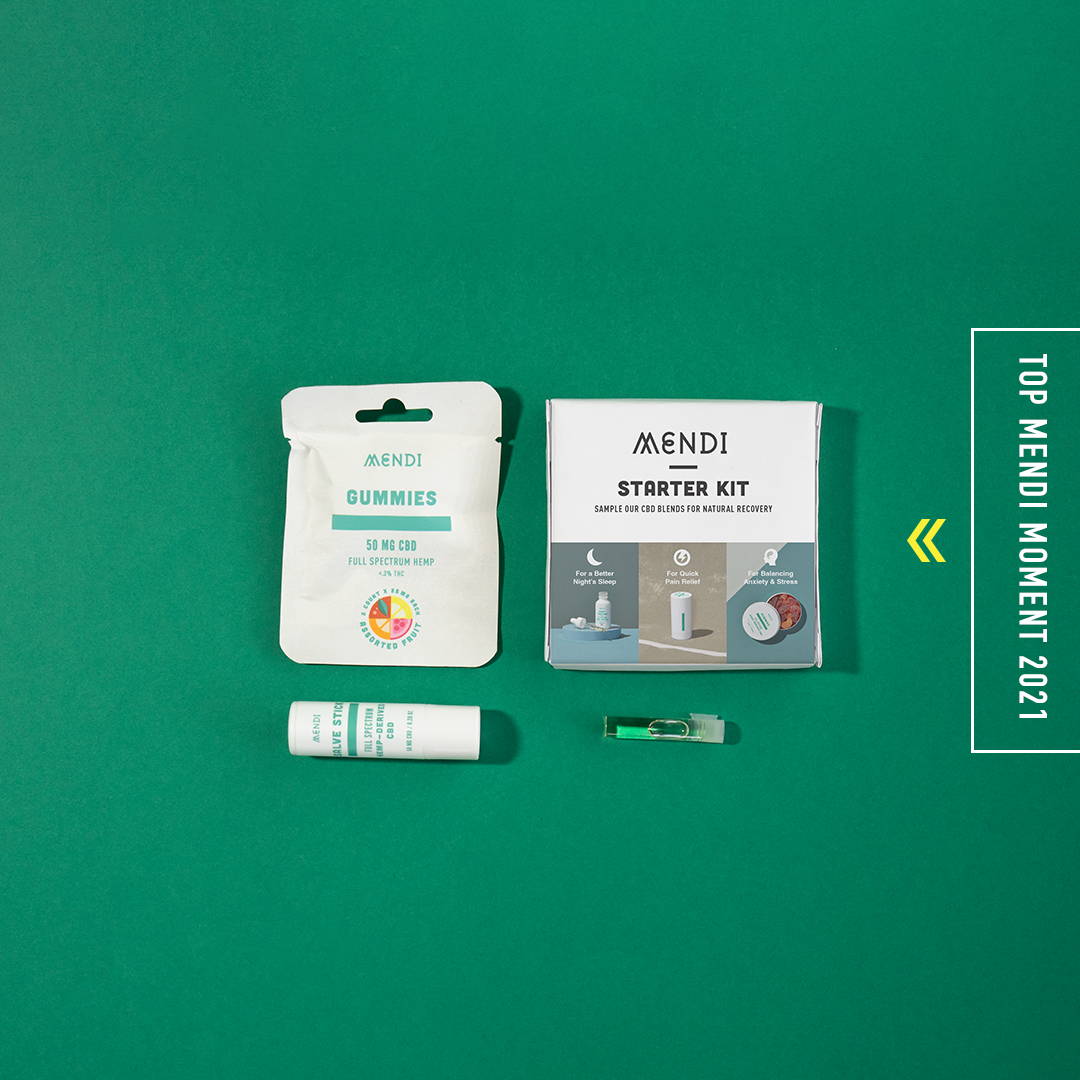 NEW WAYS TO GET STARTED
With growing community feedback for sample-sized products to try out what works best for supporting better sleep, pain relief and anxiety management we recently launched Starter Kits for the Holiday shopping season. This new $15 option was a huge success and we quickly sold out. We're rebounding with new kits to stock back up in 2022 to make sure everyone has a great way to try and share Mendi's Full Spectrum Night Tincture, Salve Stick and Gummies.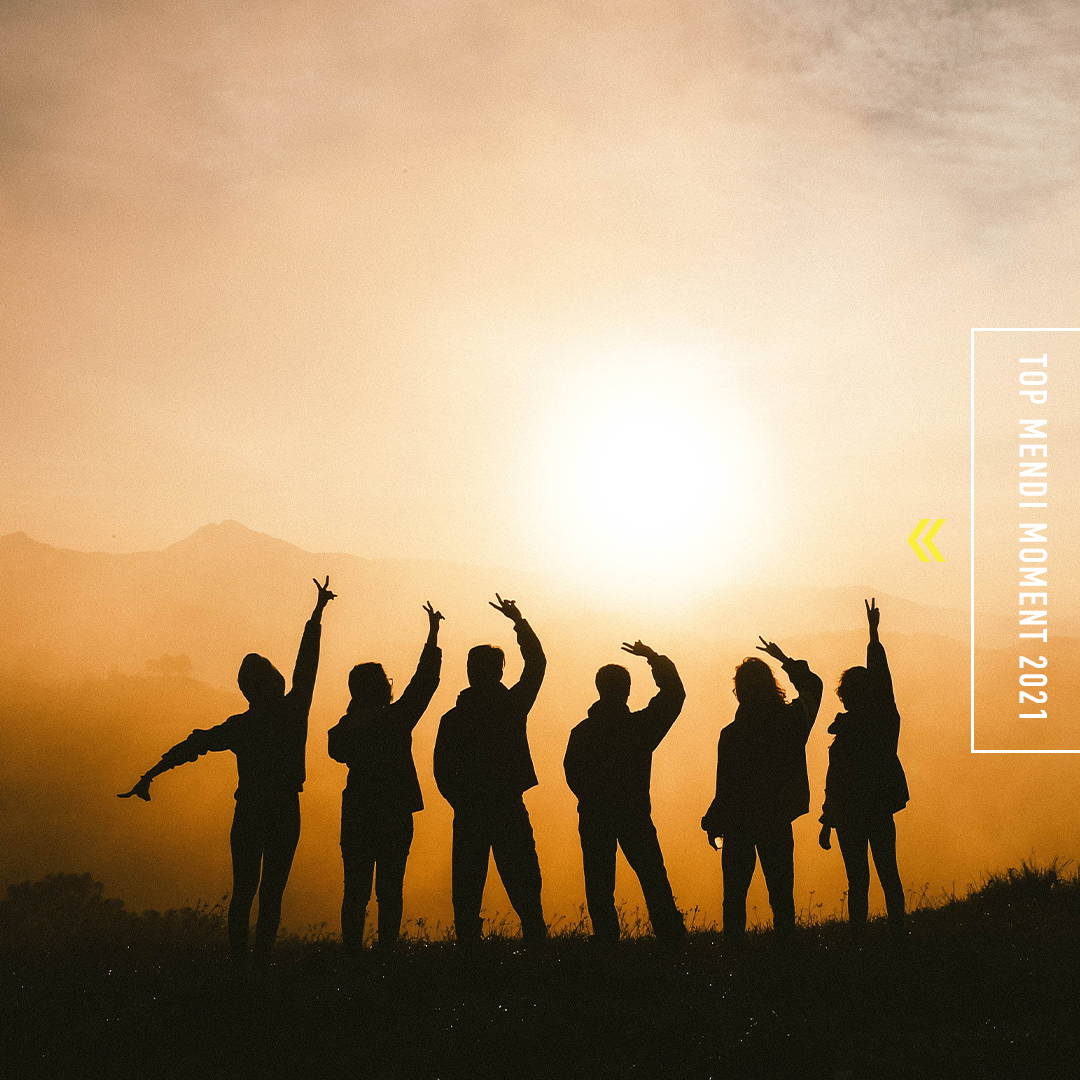 FIFTEEN THOUSAND STRONG
This year our social community on Instagram has more than doubled allowing us to reach and connect with a growing number of new and old friends. While we continue to broaden our reach across the U.S. our goal is to show up and be helpful and supportive on your favorite channels. If you're not big on Instagram, we encourage you to check us out on Twitter, Youtube, iTunes, Spotify, Email, and LinkedIn. Have a suggestion for where Mendi should show up in 2022? Please let us know as we're building out new ways to get in touch, ask us questions and share news and updates about new products and benefits to help more people thrive naturally next year.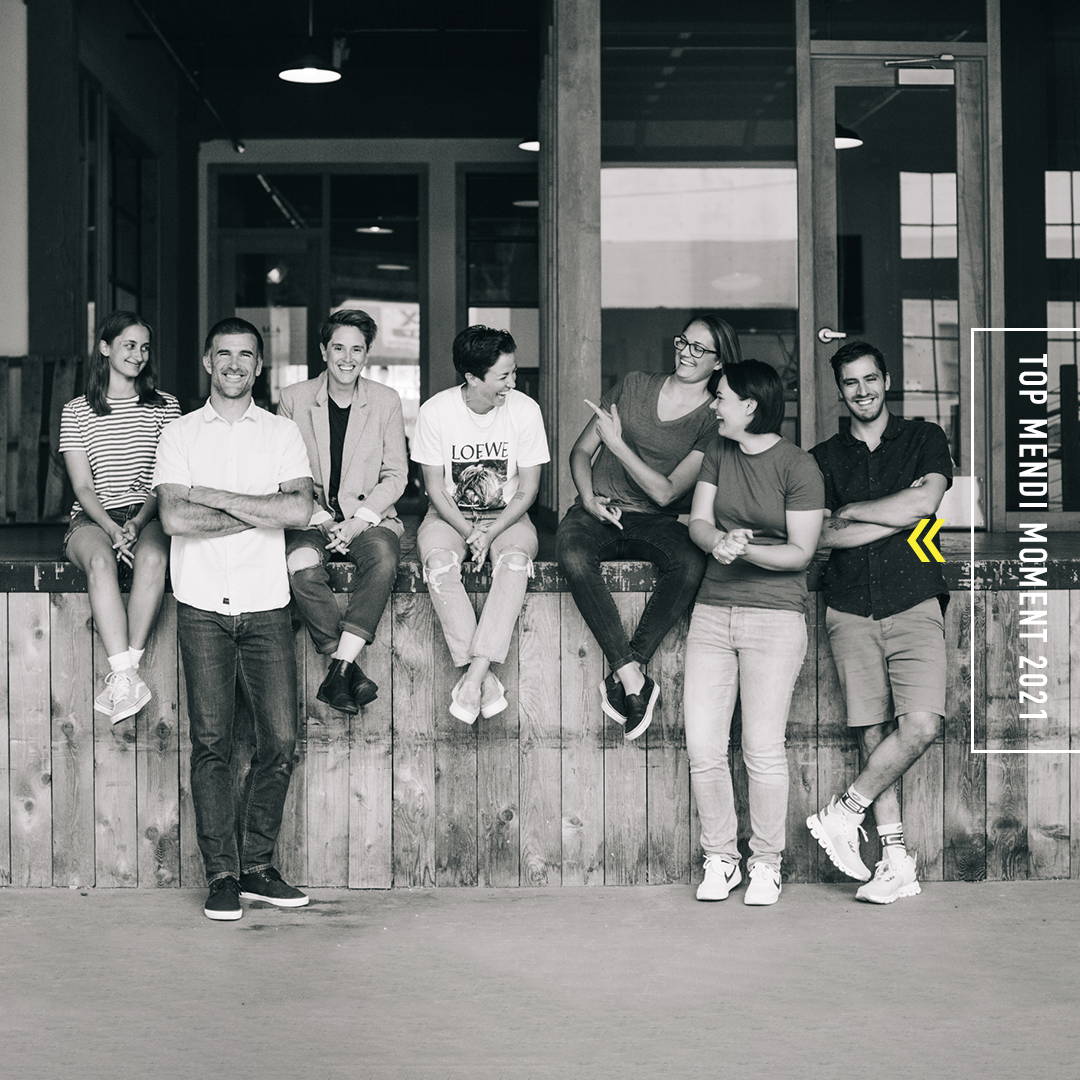 A GROWING TEAM
New to our small but might team this Spring we added three key positions to growing our Community, eCommerce platform and Operations. Sarah Gokhale, Danny Recordon and Julia Parsley both brought exceptional firepower and skill to Team Mendi this year. While we weren't able to pull off working in person as much as we would have liked due to COVID, we built a hybrid model of weekly collaboration face-to-(masked)face at our HQ in Portland and continued our remote ops from PDX, Bend and Hood River.