As a small but mighty female & queer-led team ourselves, we love partnering with like-minded brands led by female founders. Below, we spotlight some of our favorite PNW female-led companies who, like us, are unapologetically disrupting the status quo within their industries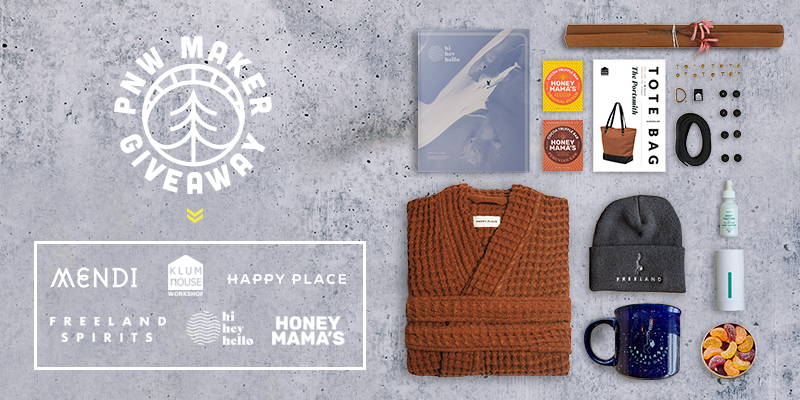 PNW Female Founders Team Up
As a small but mighty female & queer-led team ourselves, we love partnering with like-minded brands led by female founders. Below, we spotlight some of our favorite PNW female-led companies who, like us, are unapologetically disrupting the status quo within their industries, creating a more level playing field, and who are offering unique sustainable business solutions. These women inspire us to keep being unapologetically ourselves in the male-dominaed cannabis industry as we seek to promote greater equity within the industry.
We have teamed up with these fantastic PNW makers to give away the ULTIMATE holiday gift bag. It is packed to the brim with products ranging from: delicious, cozy, inspirational, and everything in between. This makes a perfect thoughtful gift for a loved one (yourself included). These companies each aim to make the world a better, more inclusive place through their work, and we are honored to join them in this giveaway.
There are only a few days left to enter. Enter now for your chance to win DIY bag sewing kits, cacao truffle bars, cozy waffle robes, CBD and more!
Sierra Domaille & Juhee Kim
Hi Hey
Hello
Sierra, a marketing & PR whiz, and Juhee, a designer, are a powerhouse duo. They noticed that most outdoor magazines were 85% male, and not serving the inclusive needs of the readers. To correct this, they started HiHeyHello magazine. As Sierra states, "We wanted to show the true spectrum of adventure so that we could move from just the hyper-competitive hyper-athlete to one that's like, hey, just go outside and have fun. Plus, that way of looking at the outdoors is inherently more inclusive." They intentionally made the magazine print, rather than digital, to encourage readers to slow down and savor the content. They have big plans to continue to center female models and photographers in their issues, and to expand their offerings with meetups and adventures once outdoor events feel safe.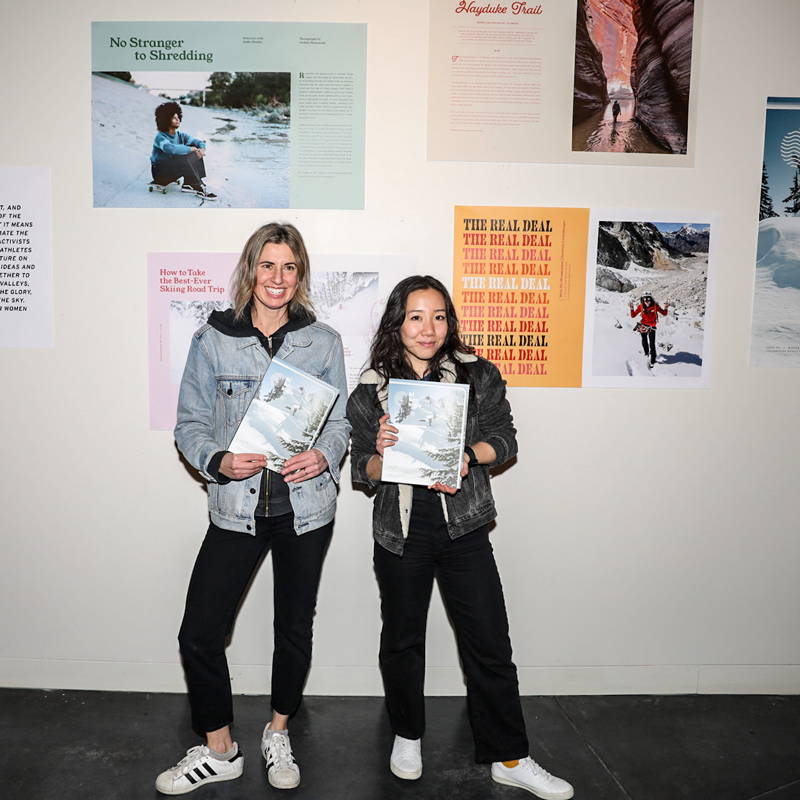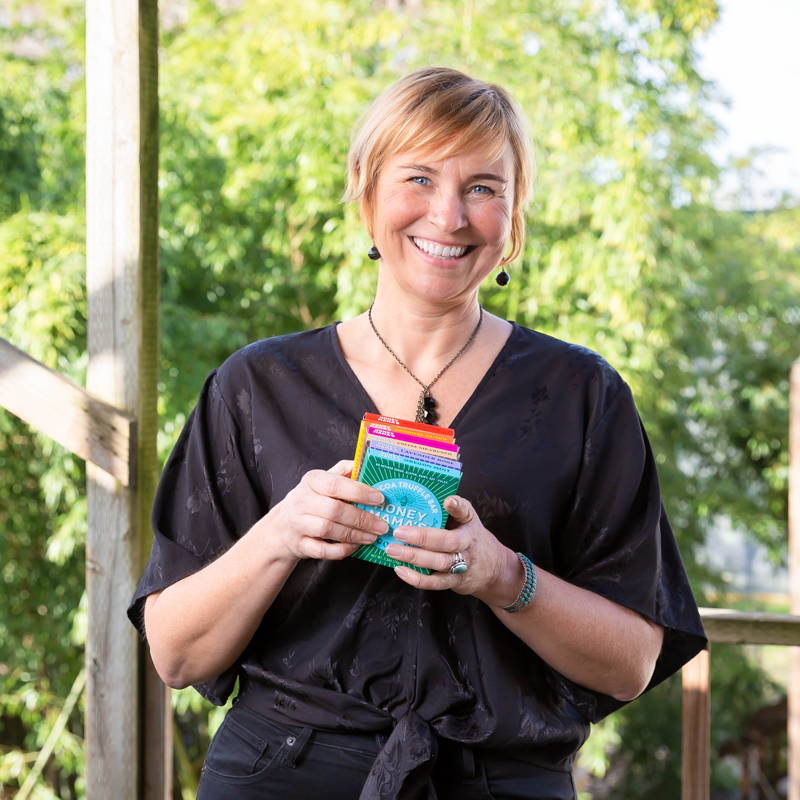 Christy Goldsby
Honey
Mama's
Christy Goldsby's Honey Mama's bars prove that food treats can be delicious & healthy. After watching a friend with auto-immune issues find relief in an elimination diet, Goldsby was inspired to create tasty treats that offer vibrance, vitality, and wellbeing. She is a Portland-based foodpreneur with a lifelong devotion to health and community, and we can't get enough of her Paleo Chocolate Bars--yum!
Ellie Lum
Klum
House
Ellie Lum is a master stitcher, artist, creative business coach, and skill-building educator based in Portland, who happens to make delightful bags! For the past few years she's been teaching sewing, project management, organic gardening, and oral history through her DIY Workshop and handmade goods brand, Klum House. We love the way Ellie puts giving back at the center of her work, and grateful to have her & her designs in Portland.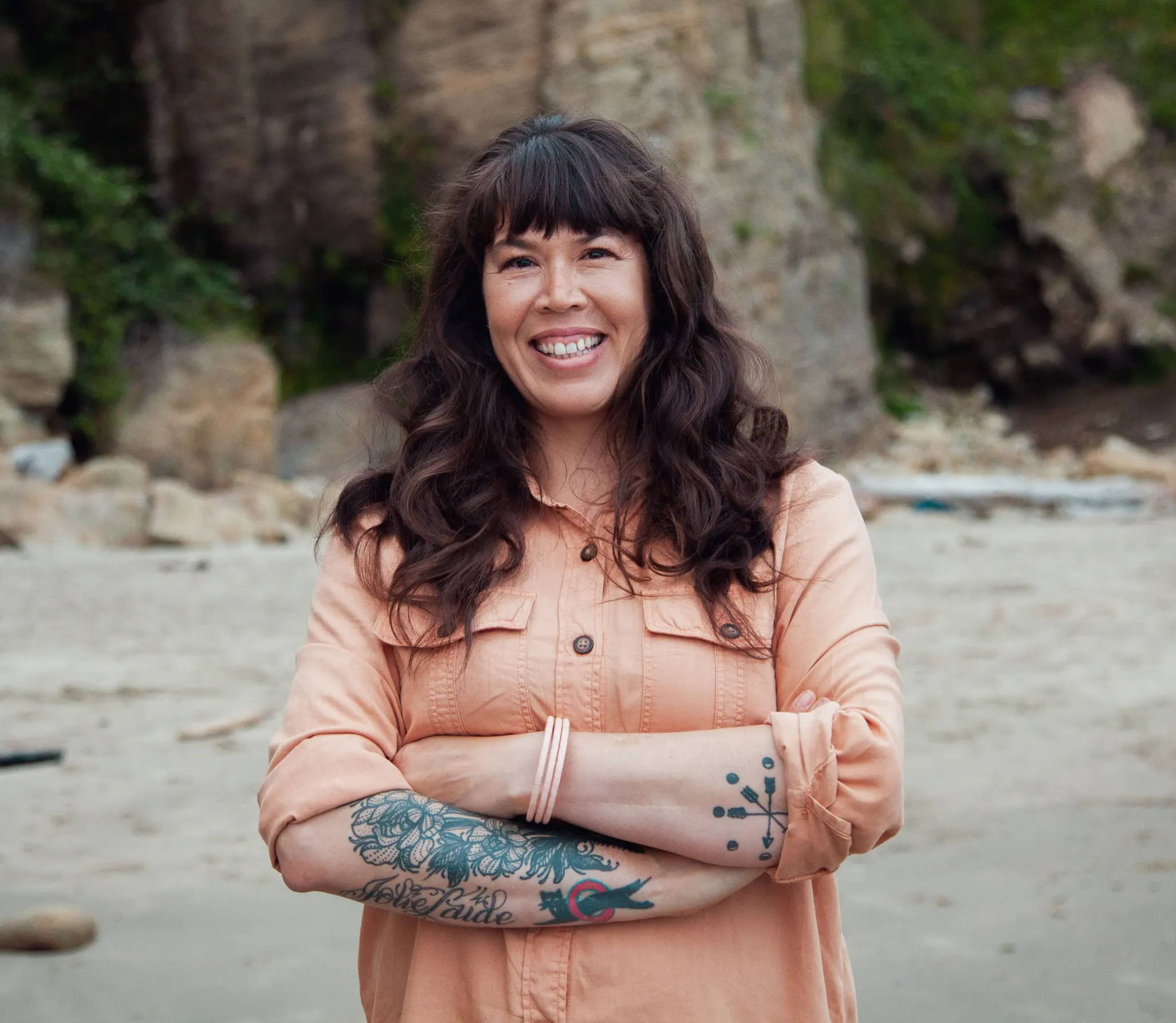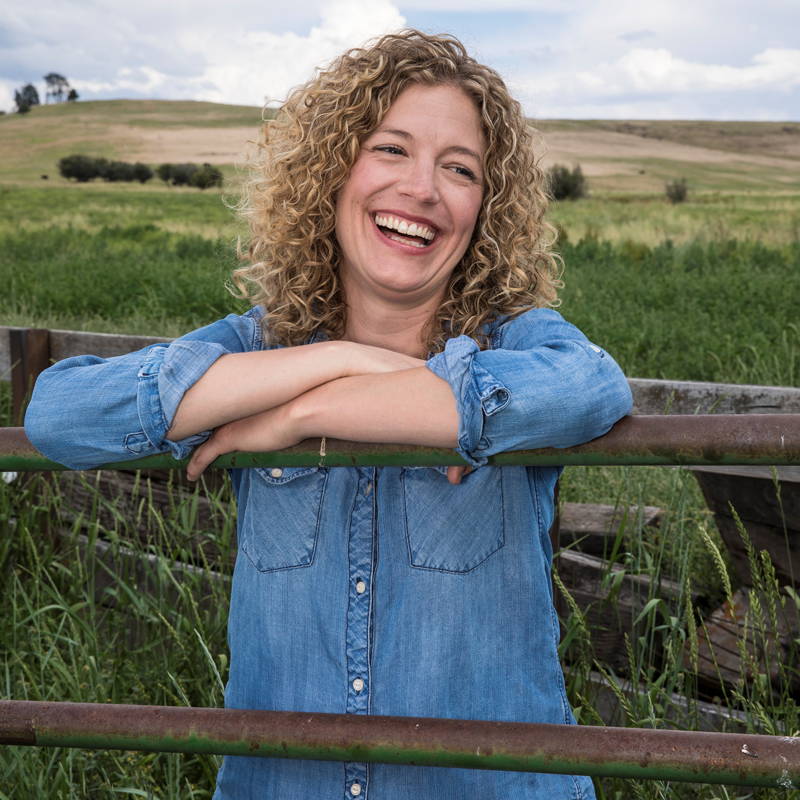 Jill Kuehler
Freeland
Spirits
Jill Kuehler believes spirits are a tool for celebration. She uses that sentiment as the guiding ethos behind her gin business, Freeland Spirits. Their gin includes Portland's own all-natural ingredients including: cucumber, mint, rosemary, thyme, & a secret ingredient along with 14 other botanicals. Jill aims to forge partnerships with PNW & female-led companies who, like her, champion food & spirits as a way to thrive & celebrate.
Rachael Rapinoe
Mendi
Rachael started Mendi because she believed that recovery can, and should, be made better and more accessible to all. Mendi's goal is to empower folks to live their best lives by improving their overall wellness, using the full power of the cannabis plant. As a queer & female-led small team within the heavily male-dominated industry, Rachael and Mendi are disrupting the status quo through their very existence, and plan to continue to unapologetically promote equal representation in sports and business.