Instructions for giving and redeeming a Mendi Gift Card. Gift cards are the perfect way to share Mendi with someone who is new to CBD products or wants to choose a product that works for their recovery game plan, when they want.
1. Vist our Gift Card page to shop for the value you would like to give.
2. Choose your favorite design using the Left - Right arrows to browse.
3. Select dollar amount you would like to give.
4. Choose to send as a gift, or to treat yourself–we won't judge.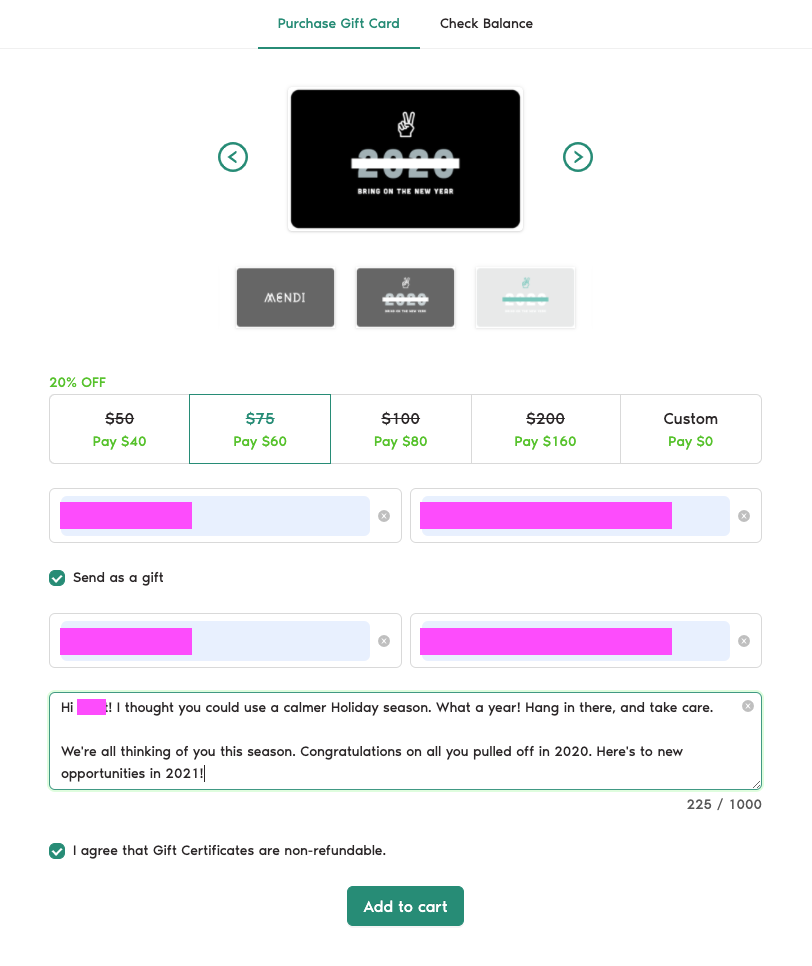 1. Locate Gift Card number in email you received. Copy that number as you'll paste it into your cart upon checkout. Note: if you are having trouble locating email, please check your junk folders or email us: hello@themendico.com for support.
2. After shopping and adding products to your cart, Go to Checkout.
3. Enter your card number into the 'Coupon/Gift Certificate' box at checkout.
4. Hit apply, and see your Gift Card credit applied to your order total.