Posted by brett@themendico.com BigCommerce on 8th Dec 2020
Reign FC veteran, Bev Yanez, recently retired from the pro game but that doesn't mean she's slowing down. Both a born athlete and investor, Bev tried Mendi and immediately saw the potential for other athletes.




WIND DOWN. RUB ON. AND THROW ON SOME SOCKS? DON'T WORRY BEV. WE WON'T JUDGE.
Our naturally-formulated oil includes Vanilla Butyl Ether–an anti-inflammatory known for its powerful role delivering relief deep into nagging joints, tissues and muscles.
AT FIRST I DIDN'T UNDERSTAND CBD AND WAS COMPLETELY UNSURE OF IT.
Once I began to educate myself and I tried the products, it helped me recover in so many different ways."
BEV'S TYPICAL RECOVERY DAY
We're all wired differently and CBD isn't a one-size-fits all solution. Whether it's Sue Bird using our Stick on her knees to help with the wear and tear of 20 years of pro hoops, or one of our co-founders needing to get loosened up for a long day on the trail, our team has found a variety of ways to integrate Mendi recovery tools into their typical day–all for completely different reasons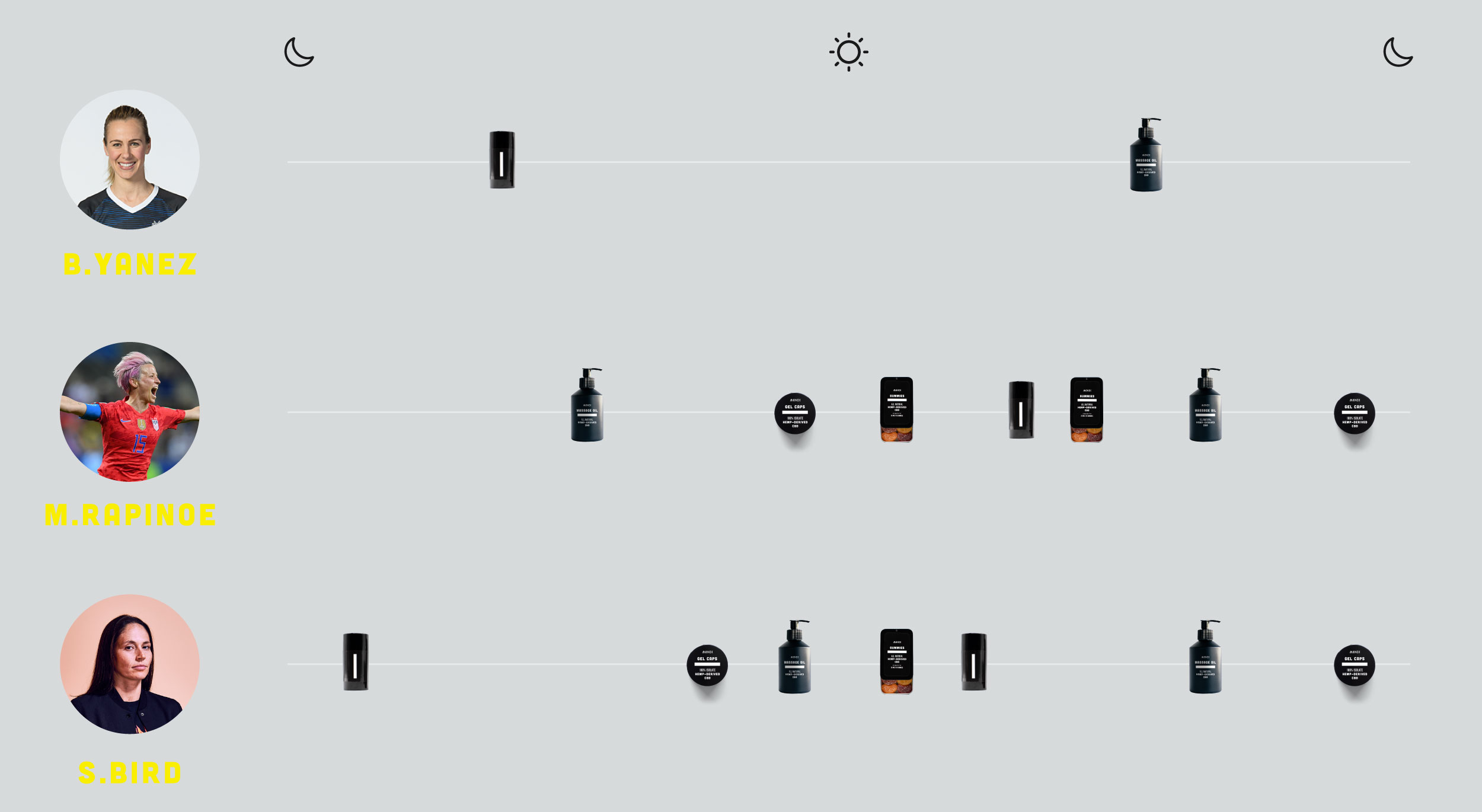 THE DIFFERENT PRODUCTS HAVE ALLOWED ME TO RECOVER FROM LACK OF SLEEP, STRESS, INFLAMMATION AND PAIN TO NAME A FEW.
It allowed me to feel like I had a routine of taking care of my body. This routine allowed me to perform at my best and rest to recover for times when I felt I didn't perform up to par."