TO UNDERSTAND CBD, ONE MUST FIRST LEARN WHAT THE ENDOCANNABINOID SYSTEM (ECS) IS AND HOW IT OPERATES. WE ALL HAVE AN ECS, BUT IT CAN LOOK A LITTLE DIFFERENT IN EACH INDIVIDUAL.

WE BREAK IT DOWN INTO THREE AREAS.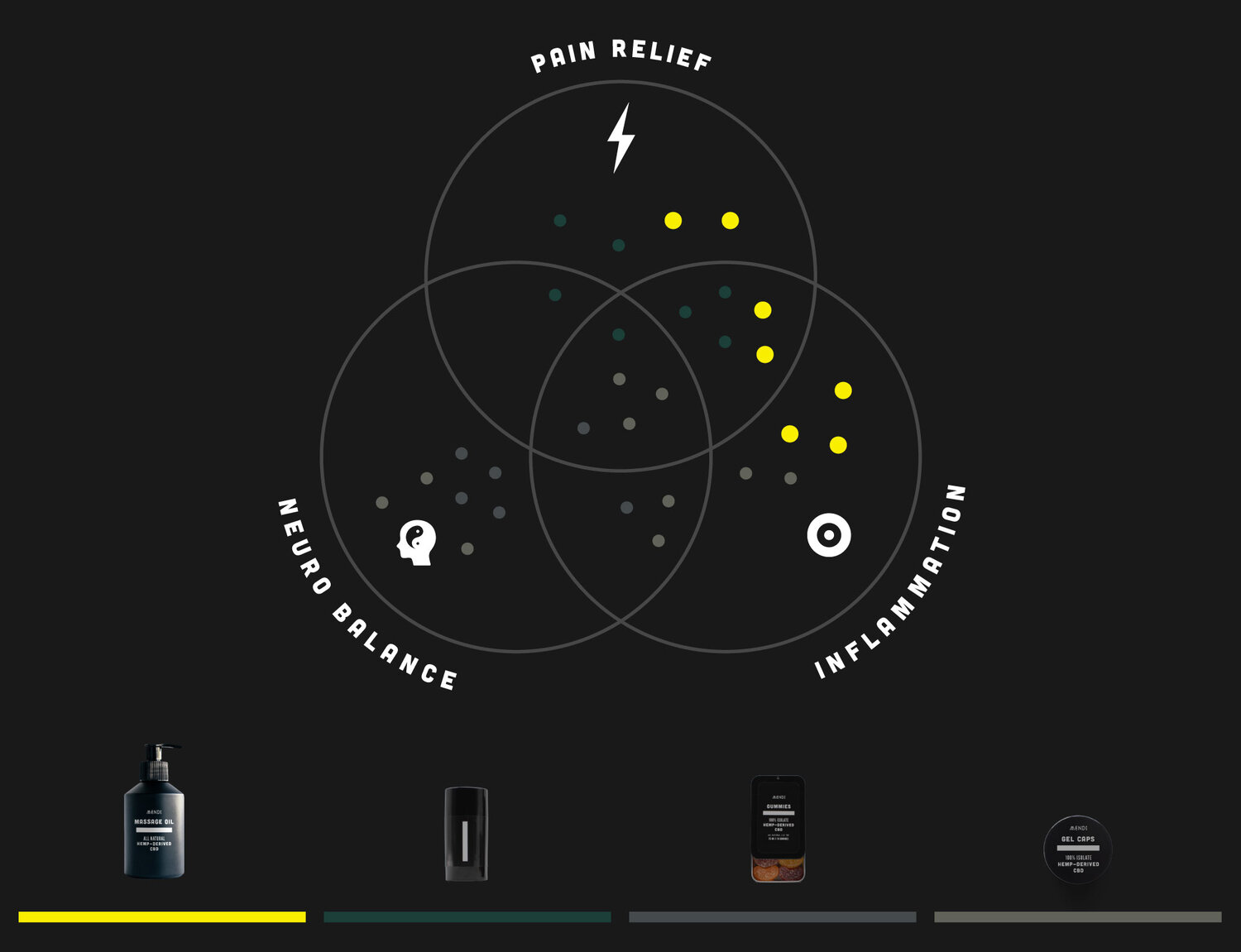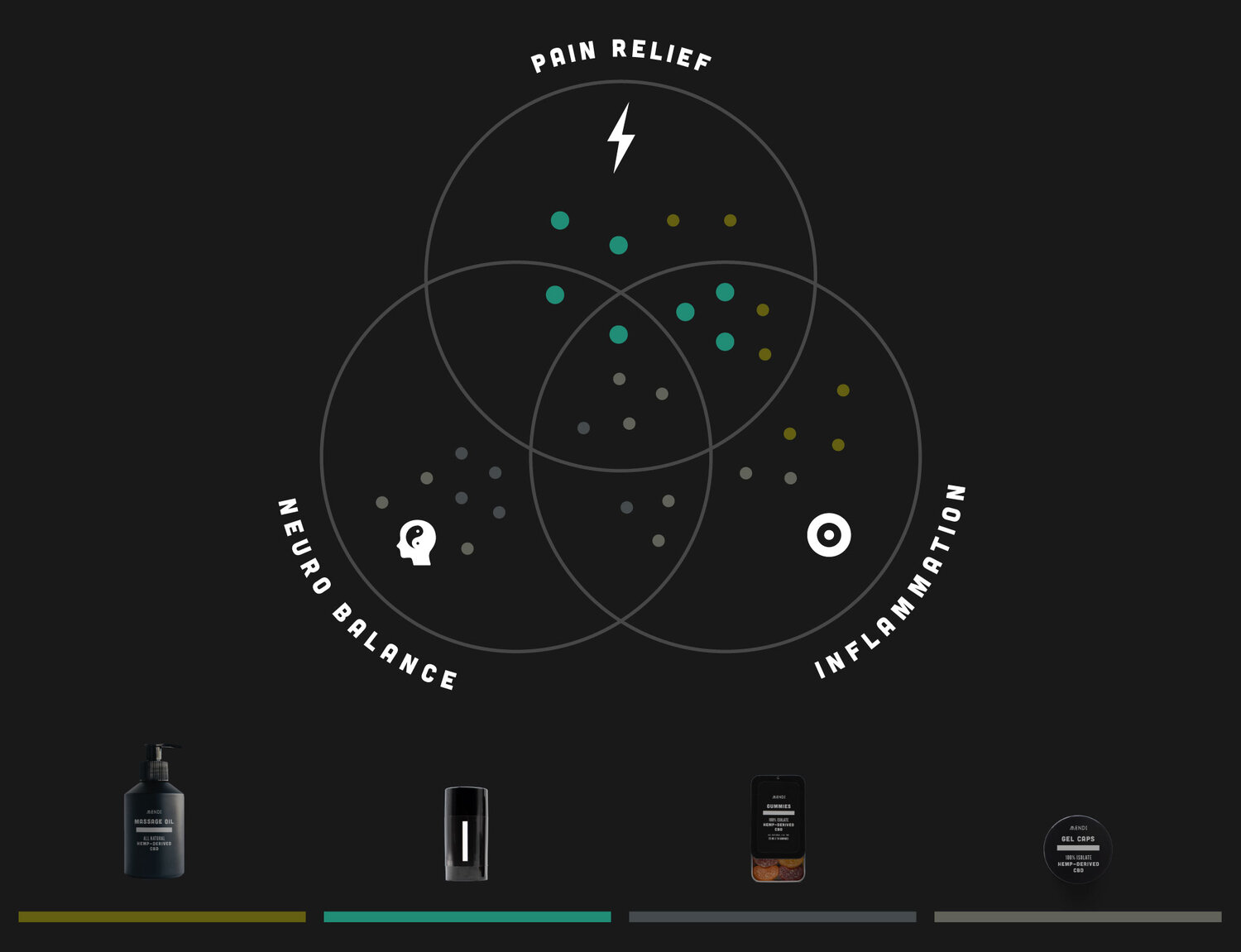 CBD supports the natural neurotransmitter in our bodies that helps with pain relief.
CBD helps process Omega 3s which help to resolve inflammation.
CBD binds to a receptor that triggers serotonin release leading to a reduction in stress and anxiousness, which balances mood.
In the first episode of our Sideline Huddle podcast series we sat down with our athlete ambassador and fearless leader to talk about the ways she's learned to recover better with Mendi products.
Our challenge as athletes, and as humans trying to navigate this crazy world, is to maintain perspective despite
all the noise.

When we are free from distractions we can focus on what matters. The joy of play. The thrill of competition. The dynamic of team chemistry. The artistry of the assist. The magic of the flow state.

These experiences are what
keep us in the game and why we battle every day to do what
we love.