Utah royals defender, Elizabeth ball, breaks down her ultimate recovery combo, building new team chemistry and the critical role sleep plays in feeling her best.
Utah royals defender, Elizabeth ball, breaks down her ultimate recovery combo, building new team chemistry and the critical role sleep plays in feeling her best.
One of the main reasons Elizabeth uses CBD is for a good night's sleep. She takes two gel caps just before bed and is a believer in the measurable benefits she's seen.
better recovery means feeling more alert and alive.
Go behind the scenes with elizabeth ball
URFC Defender, Elizabeth Ball, takes us inside her daily routine, recovery station, and shares her secret weapon for muscle tightness (hint: Salve Stick x golf ball).

Elizabeth we are so glad to have you on team Mendi along with the entire Utah Royals team. We're excited to dig into your recovery story and insights from this summer's Challenge Cup with a new team and coach.
First, what are some specific recovery regimens that have led to your soccer success and have these practices evolved over your playing career?

Recovery is something I take really seriously. I think that my regimens have definitely changed throughout the years. I think meeting new people and getting new perspectives helps you grow in all aspects of life. But it's always so nice to learn something new on how to better yourself recovery wise. Currently one of my favorite things to do for recovery is cryotherapy. But in the current situation with COVID, it's not exactly as accessible. So I'm definitely taking a lot of ice baths and using my CBD stick and getting creative.
What are some things better recovery allows you to do besides just perform at the highest level?
For me personally, better recovery equals better sleeping habits, better eating habits, higher energy throughout my day and week, and just feeling overall more alert and alive.
What measurable ways (i.e. Whoop, HRV, FF90, etc.) have you found CBD/cannabis to help you?
I think the most measurable way that CBD has helped me is I use my Apple Watch when I sleep and I have an app that shows me how well I slept and it kind of carries over on how recovered I feel in the morning. And it has been a noticeable difference after starting to use CBD.
What is the future for cannabis x sports?
I think cannabis has a huge future in athletics. I think people are going to have to get on board and really understand that it is only a tool that's going to help. And once that happens, I think it'll take off and it will be one of the best ways to help people recover and heal from injuries.
ON athletes using cbd for recovery
What has your journey with using CBD been like, any surprises or aha moments?
Using CBD, it surprised me because I didn't know if it was actually going to be something that would work for me or be beneficial, but I had a moment where I realized that it really did help with my sleep, and that's something that I've always struggled with. So that was a very pleasant surprise.
Given the status quo of CBD being a banned substance in most professional sports leagues, the NWSL has shown far more progress than most. Do you have anything to say to other professional leagues or teams who still stigmatize cannabis use for athletes?
I think it's extremely exciting that the NWSL is super on board with CBD, I think a lot of other leagues are scared, but it's really awesome to see how progressive the NWSL is being about this.
I think that CBD is still a taboo topic for athletes to be open about, because I don't think that people are as knowledgeable about it. It's kind of a newer thing in the athletic world. And so I feel like he can be a controversial topic, but it really shouldn't be.
How has the team created chemistry on and off the pitch, especially facing so much change, with a new coach, a number of new players and in an unconventional season?
This season has been the most unconventional thing that I've ever experienced and being a new player on this team with a new coach and honestly a whole bunch of new players, it's been incredible. We immediately bonded over this situation and it has just been so much fun to meet these new people and feel like I trust them and we get along so well.
What are your personal and team goals with the Utah Royals this year and looking ahead to the future?
My goals are always to get better, but this year, especially, I really wanted to work on just being extremely confident as a defender in this league with some amazing forwards.
Do you have any unsung heroes? Who are they, and why?
If I were to name an unsung hero in my life, it would probably be my college coach, Erica Dambach. She she was the reason that I play defense. I was a forward my whole life and she knew right from the start that I was going to I was going to play defense and excel in that position. And without her, I don't know if I'd be in the league. And her constant support is incredible. And she's also just an amazing human being.
What generalization do fans get wrong about pro women's soccer players?
I think a generalization for women's sports in general, not just soccer, is that we are not as intense or athletic as the men's side. And I just think that that's so far off. All all of these women and all of the leagues are insanely, insanely, insanely good at what they do. And I don't know if they get enough credit for that.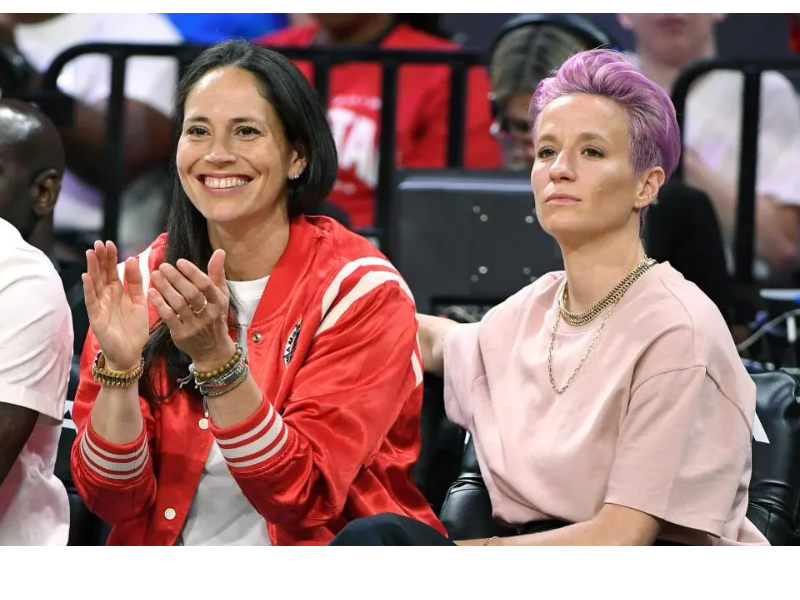 how mendi works for the pros
The world's most iconic soccer, basketball and lacrosse plaers trust Mendi to help them recover better to they can stay at the top of their game longer.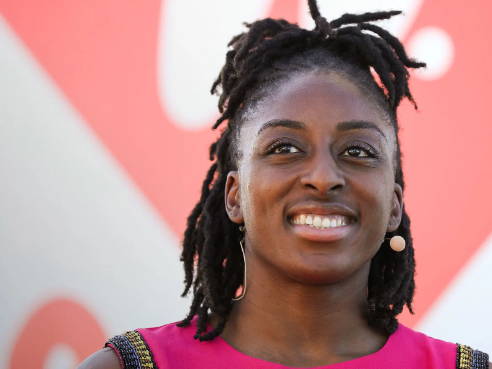 nneka's gameplan
Regimen x Discipline = Greatness. See how this pioneer has mastered the formula for success.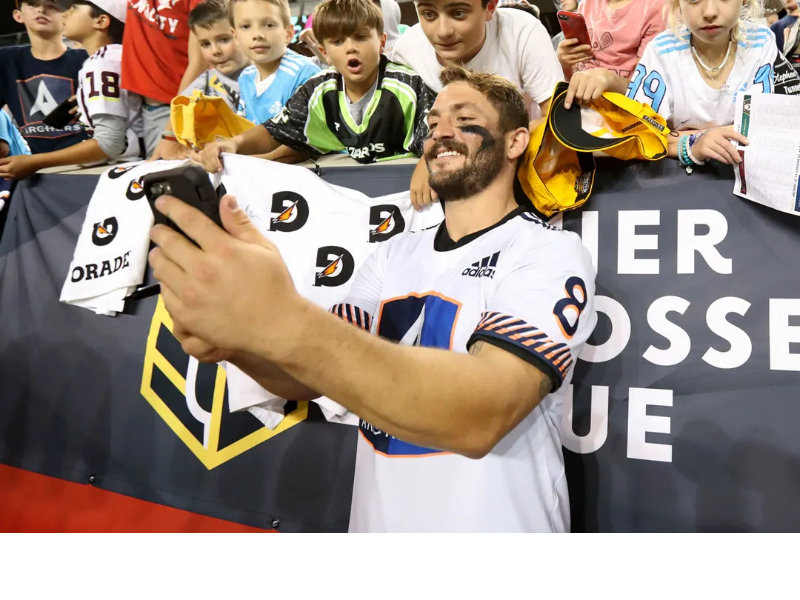 Where to watch the summer of sport
Catch up on the latest action as the NWSL, PLL, WNBA and more return.