Thanks to everyone who has started their recovery profile and contributed to our product development process. We are excited to hear how different customers are using Mendi products. Last week we unveiled how Sue Bird uses Mendi throughout her day to build resiliency and recover better. If you missed her recovery profile you can find it here. We'll be sharing more athlete profiles with you in the coming weeks to help unpack the science and use cases for you.
As you may know, Mendi works a bit different for each person, because CBD isn't a one-size-fits-all solution. And of course, some of it comes down to preference. We do see patterns that are emerging with certain products and we want to share them candidly with you.
We're finding our consumers are motivated to use CBD for a mixture of reasons from pain relief, sleep, inflammation and stress & anxiety. Here's how each of our product categories are being incorporated into the lives of our everyday consumers, based on their own testimonials and feedback.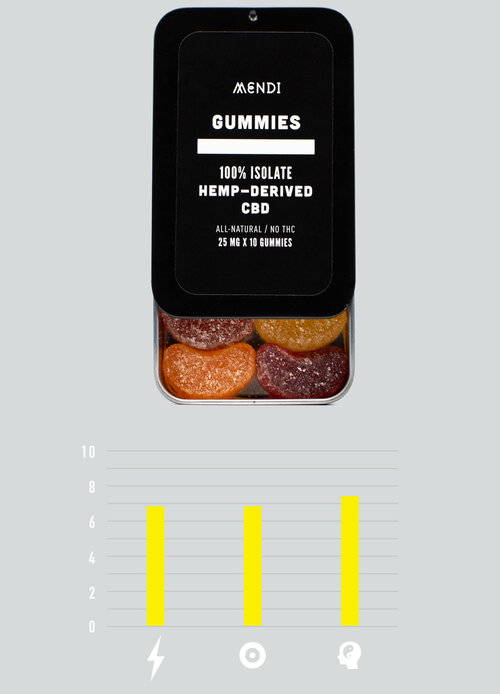 It's no surprise that soccer star Megan Rapinoe's favorite Mendi product is also a fan-favorite for our customers. Gummies are packable, shareable and most importantly, can be counted on to deliver daily like a supplement or vitamin.
In fact, our gummies are so versatile that customers cite a ton of different positive effects they are seeing including reduced anxiety & stress, pain relief, inflammation relief and better overall sleep.
Some customers (and Mendi team) have been using mid-morning or mid-afternoon to help with their ability to focus better and improve their overall energy.
Looking for something dependable, colorful and full of zest? Join Megan and Mendi going ga-ga for gummies.
PAIRS WELL WITH: AFTERNOON SNACK/COFFEE BREAK, BREATH OF FRESH AIR, MOOD BOOSTING MUSIC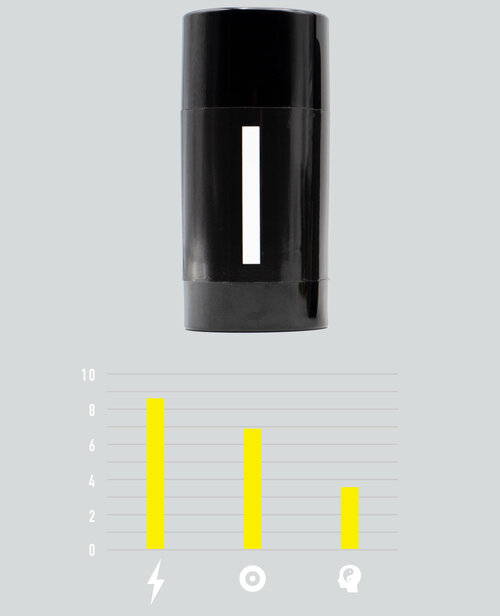 Longevity and legacy, these are the words basketball legend, Sue Bird lives by. A holistic recovery routine that includes a healthy dose of the Mendi Salve Stick keep her on top of her game. Like Sue, our Salve Stick customers are best described as avid fans who are passionate about the product for good reason.
Citing pain management and inflammation as the top motivations for use, the stick allows you to target those tight and achy spots that flare up from a tough training session, travel day, or just too much time in a desk chair.
It's compact, easy to apply and works quickly, making this a great product to incorporate into your daily recovery.
PAIRS WELL WITH: FOAM ROLLER, STRETCHING, YOGA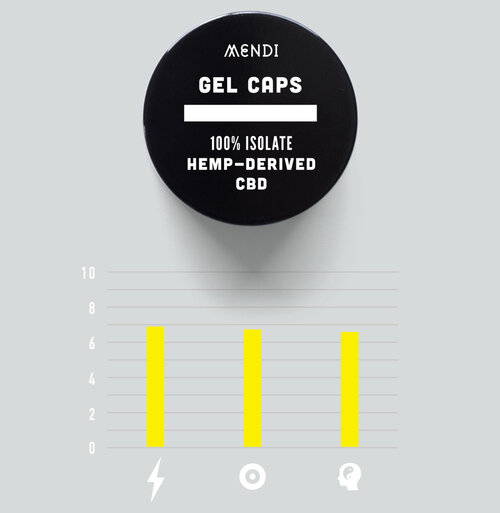 Fans of our Gel Caps subscribe to the idea of no-nonsense. This growing group has found the simplicity and practicality of the Gel Caps makes them easy to incorporate into their daily routines.
Similar to fans of the gummies, we see customers citing reduced stress & anxiety, pain management and inflammation relief as key motivations for use. One common piece of feedback, customers are taking the gel caps first thing in the morning with their other daily supplements, or at night, after brushing their teeth and just before bed for a better night sleep.
If you're looking to tune down the noise, ease into a restful night or a focused day, the Gel Caps may be right for you.
PAIRS WELL WITH: DAILY VITAMINS, HYDRATION, MINDFULNESS & MEDITATION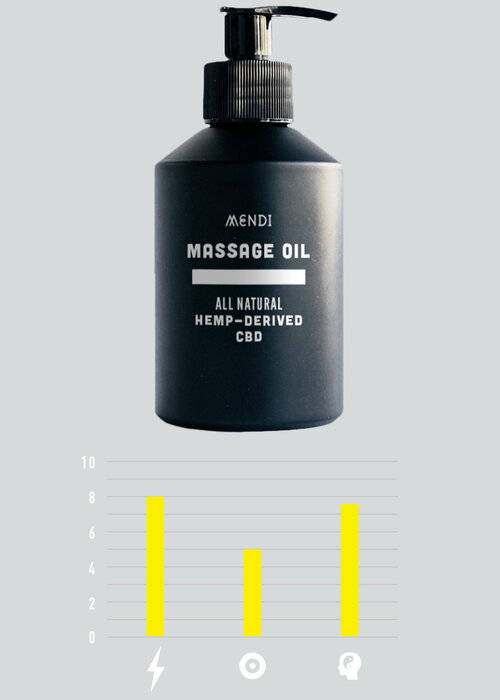 Looking for the latest and greatest? The massage oil is our newest product and has become the fave for our CEO. Combine the effects of deep heat, natural ingredients and a good massage - what's not to like?
A lot of Massage Oil customers are enjoying positive effects pertaining to stress & anxiety relief and inflammation. It's commonly being used both pre and post workout, to help prevent soreness as well as a nice aid at night to relax both the mind and body.
PAIRS WELL WITH: HERBAL TEA, A GOOD BOOK, A BUBBLE BATH
Ready to start your recovery profile or add a new product review? Start your profile here.
Or, go behind the scenes on a day in the life of Sue Bird's recovery regimen.